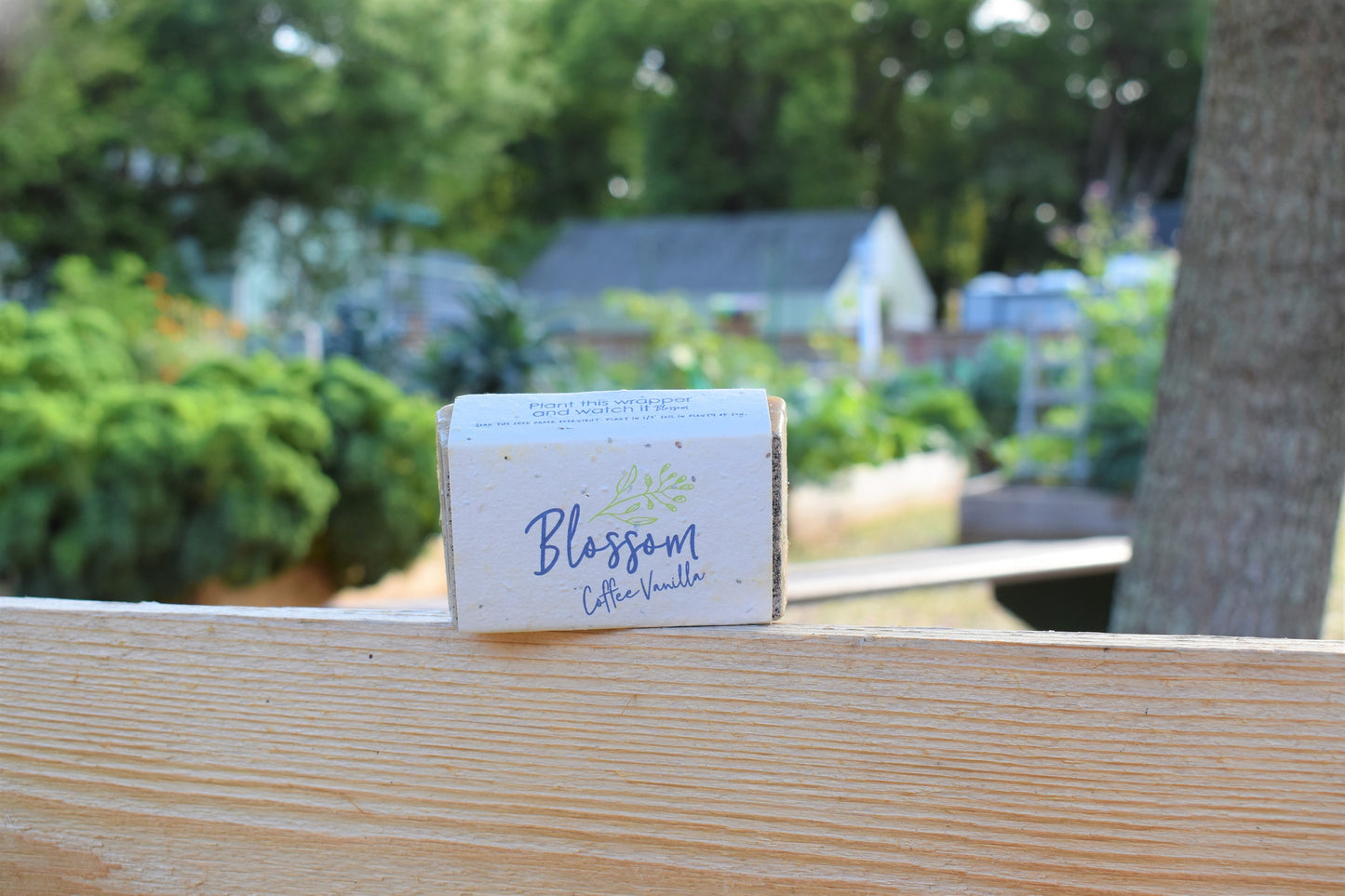 At Blossom, we are committed to helping our community as well as the planet. That's why we use seed paper to wrap each individual 5oz. bar of soap.
The idea of using seed paper blossomed from the mind of one of our soap team members, Candice. She brought up the idea to the team and it was rooted in our minds! "What kind of seeds are inside the seed paper?" you ask? Wildflower seeds! Buy a bar of soap, plant the paper and watch your wildflowers grow! Or, buy several bars of soap and plant a whole garden of wildflowers!
We grow all-natural herbs in our pesticide-free Blossom garden. In a unique attempt at helping the environment, Kelly, our Blossom mastermind, came up with the idea to use a rain barrel to water the plants in our garden. When it rains, the barrel collects the water and then gravity transfers the water into the garden beds to water our herbs. Less water wasted and happy, healthy plants. It's a win-win!

We strive to make a difference in our planet's health. Our eco-friendly use of seed paper wrappers and rain barrel provides a "less plastic, less waste" kind of mentality to packaging and gardening. We're always looking for new ways in which we can update our production to help the environment. We hope other companies follow our example.
You can help the environment, too! Join us by planting your seed paper.
Instructions on how to use the seed paper (also located on every seed paper wrapper):
Soak the seed paper overnight

Plant in 1/8" soil in plenty of sun

Watch it Blossom