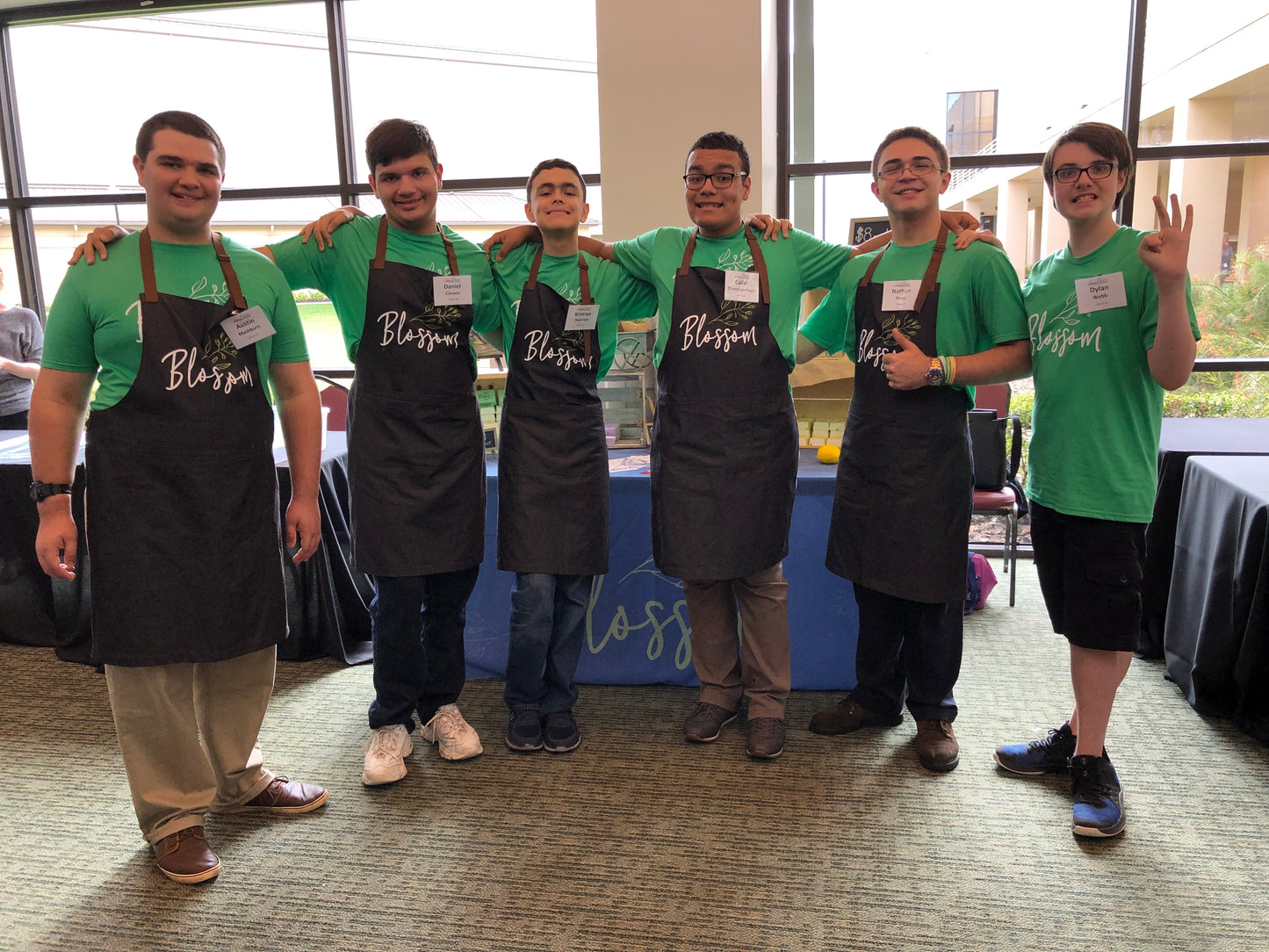 By Frances Torres, Resource Specialist at Quest Kids Academy
I knew my boys were ready for a challenge. They needed a project which would allow them to showcase the skills they had been learning in Quest Kids Academy's Work-Study Class. I just wasn't sure how to provide them with this opportunity. I knew that if an employer saw my students asking follow-up questions during new task training, asking for and applying feedback, and working together, that they would get a chance.
I've worked at Quest for almost 10 years and there are two things I know for sure- we are always looking out for talent and encourage the individuals we serve to pursue opportunities as they arise. But, if an opportunity does not present itself, we create one. I knew that if I kept talking about my students, their skill set, and hopes for the future, that we'd get the project we needed. And that's exactly what happened!
After a very important meeting with Quest leadership, the boys walked away with Blossom packaging, inventory, and art tasks. Each student was placed on a team based on their preferences and strengths. Every task was meaningful and directly contributed to the overall look and quality of the product.
From the start, the boys understood this project was special. They took ownership over every task, from managing an inventory spreadsheet in Excel, to making sure the Blossom logo was centered just right on the soaps before sealing the wrapper. Blossom was their first job and they were loving every minute of it.
Throughout the school year, the boys taught us all a wonderful lesson. A job is so much more than the tasks you do every day. A job provides you the opportunity to become a better version of yourself. It's not just about packaging and counting soap bars, inputting data in Excel, or working the Blossom stand at an event. It's about being part of a bigger team. That's what they love. The sense of community and acceptance. Not only are they learning meaningful skills they can carry for the rest of their lives, they are valued members of team Blossom.
At least once a week, I get this question: "Do you think I will get a full-time job at Blossom?" I love how they are thinking this way. I love how after taking on this new challenge, they believe that anything is possible. I can't wait to see what the future brings.