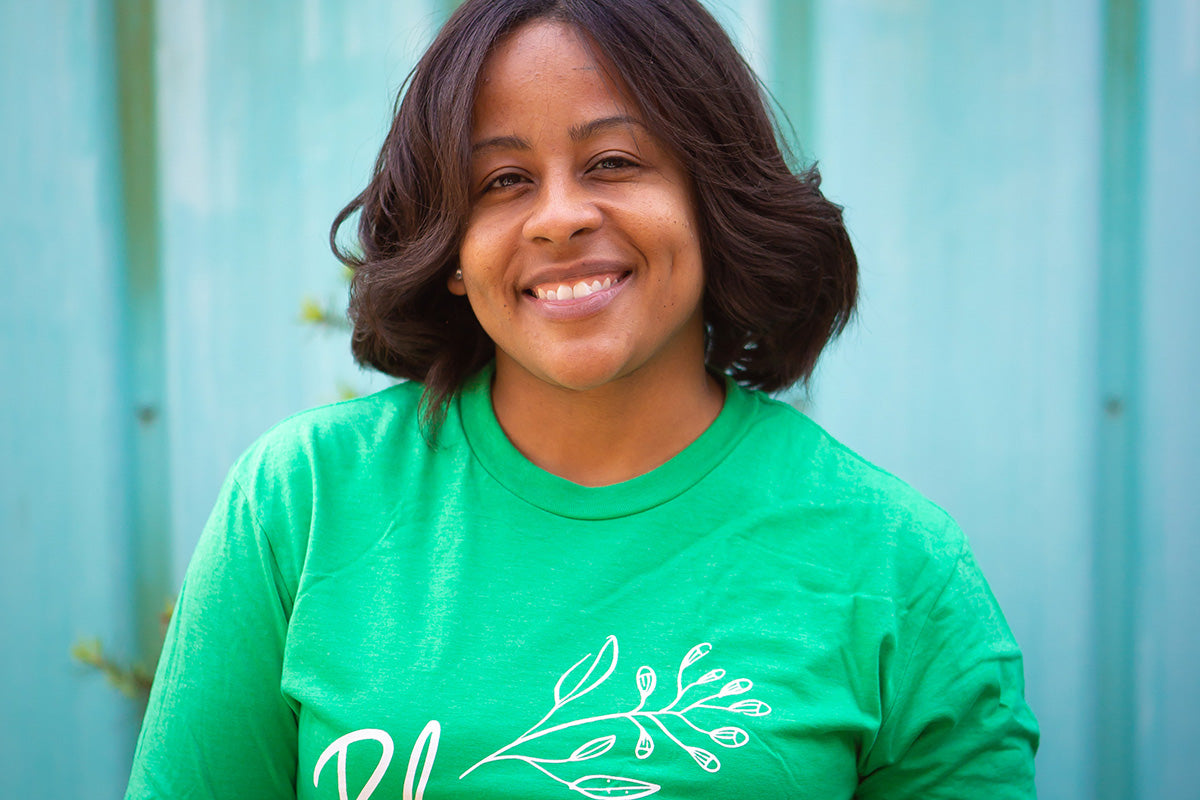 Crystal Julsaint, Blossom's production coordinator, has been with us from the very beginning. We actually have her to thank for the creation of Blossom! She is the mind behind our soap. While thinking of some arts and crafts activities for the individuals at Quest's training center in Orlando, she came up with soap-making… and the rest is history!
Crystal, a dedicated Quest team member for the past 9 years, had high hopes that her soap idea would be a success in more ways than one. "It would encourage the individuals at the training center to create their own bar of soap, become a learned skill, and be a way of income. I love watching our workers grow and acquire new skills," Crystal said. Now, Blossom has grown from just soap to all sorts of artisanal products!
Crystal works closely with the crafters at the Blossom production facility inside Quest's training center in Orlando. She oversees the production process from picking herbs in the garden to order fulfillment. Blossom is lucky to have this wonderful and invested person on our team, and we are excited to see what she will come up with next!