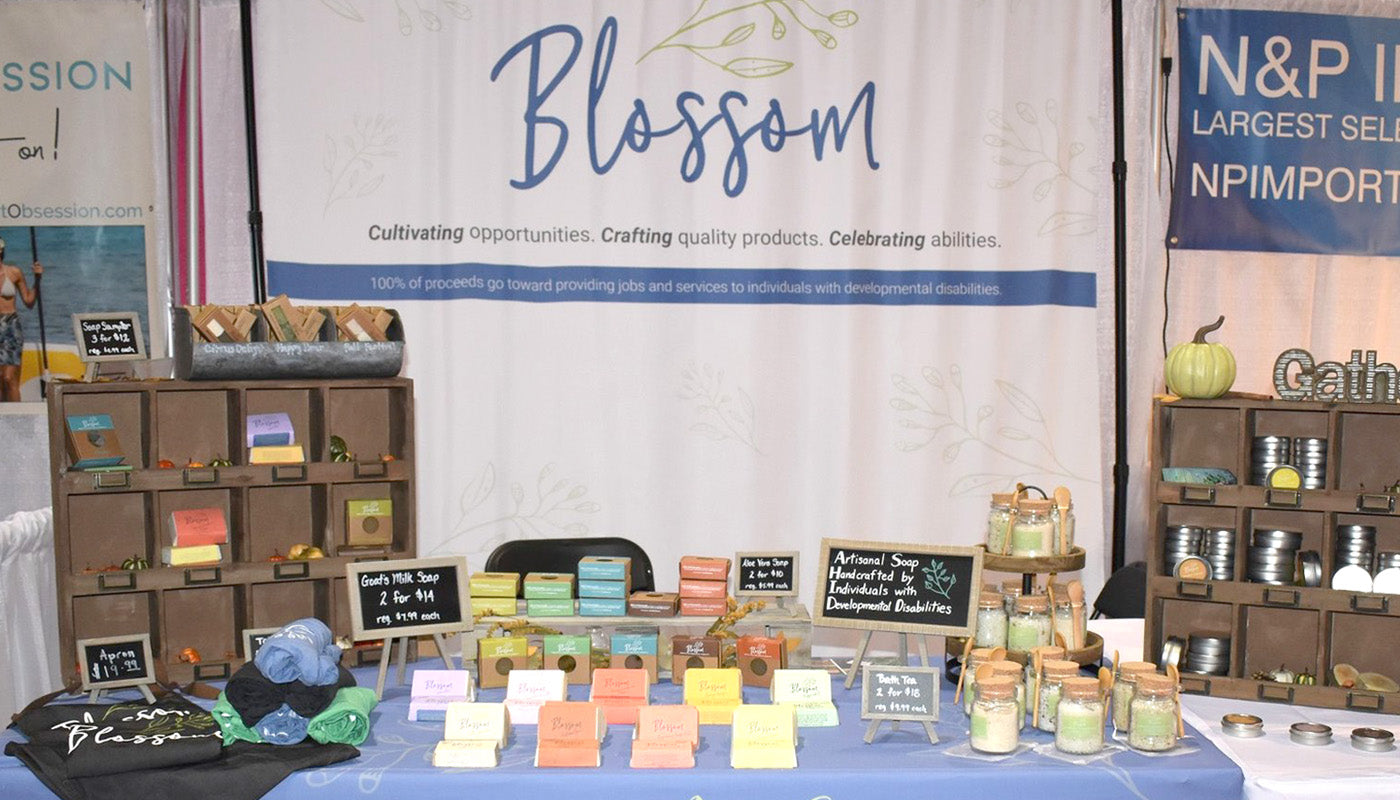 By Katie G., Marketing Coordinator at Quest, Inc.
We're always looking for new ways to share our products with the community. Blossom had an amazing experience as an exhibitor at this year's Southern Women's Show – Orlando at the Orange County Convention Center on September 26th-29th!
Members of the Blossom team spent the weekend showing off our artisanal products to guests at the show. It was a great opportunity to showcase our new fall scents — Autumn Spice and Orange Cranberry Clove — and for our Blossom employees to gain valuable work experience.
Blossom team members Nathan and Austin, who are a part of Quest Kids Academy's Work-Study Program, were the shining stars at our booth! They made sure every guest that visited had all of the necessary information to shop online and to know where to find our products in the Orlando area. This was also the perfect way for them to work on their social skills. Way to go Nathan and Austin!
Be on the lookout for Blossom at more community events in the near future!
To see more photos, check out our Facebook gallery of the event here.