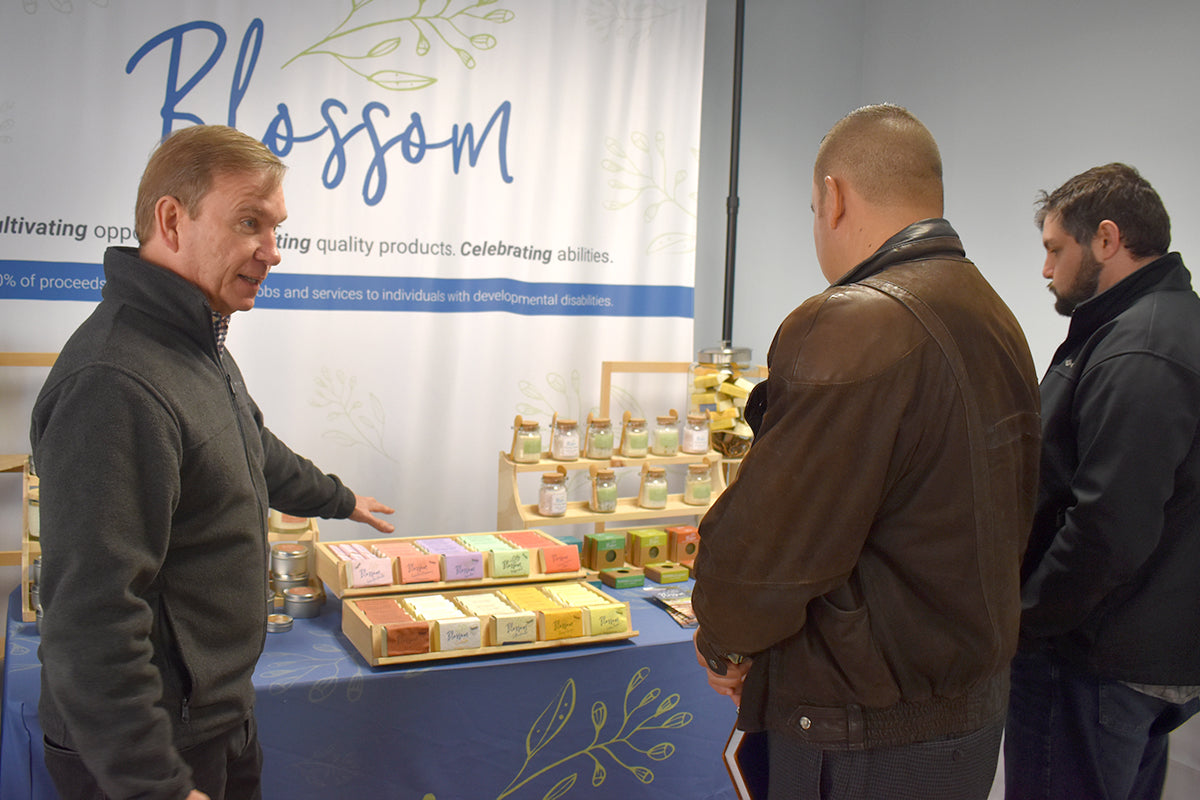 At Blossom, we are forward-thinkers. When we come up with a new product, we always have our crafters in mind. Blossom team member, Mark, is Vice President of New Ventures and I.D.E.As at Quest, Inc. He recently joined Rally Social Enterprise Accelerator, a social enterprise mentorship group, whose mission is "to help entrepreneurs transform their ideas and existing work into sustainable ventures that create positive social change." Blossom is a venture for which we know can benefit from this excellent group of professionals.
Earlier this week, Mark hosted a tour at Quest's training center in Orlando for three Rally mentors; Shawn Seipler — CEO of Clean the World, Chris Helfrich — Principal at DDC Construct and Jeff De Zort — Senior Project Manager at CESO Inc. They learned about the services the individuals with developmental disabilities receive and the overall impact Quest has in the Central Florida community. They also toured Blossom's newly renovated production room!
With the help and expertise from Rally's members, Blossom will grow even more innovative within the Central Florida community and continue to change the lives of the individuals on our team.
Mark will implement what he learns during his time with Rally into Blossom. With Mark's skills and knowledge from Rally, we know Blossom is in good hands for the future. Learn more about Rally by visiting www.RallySea.com.