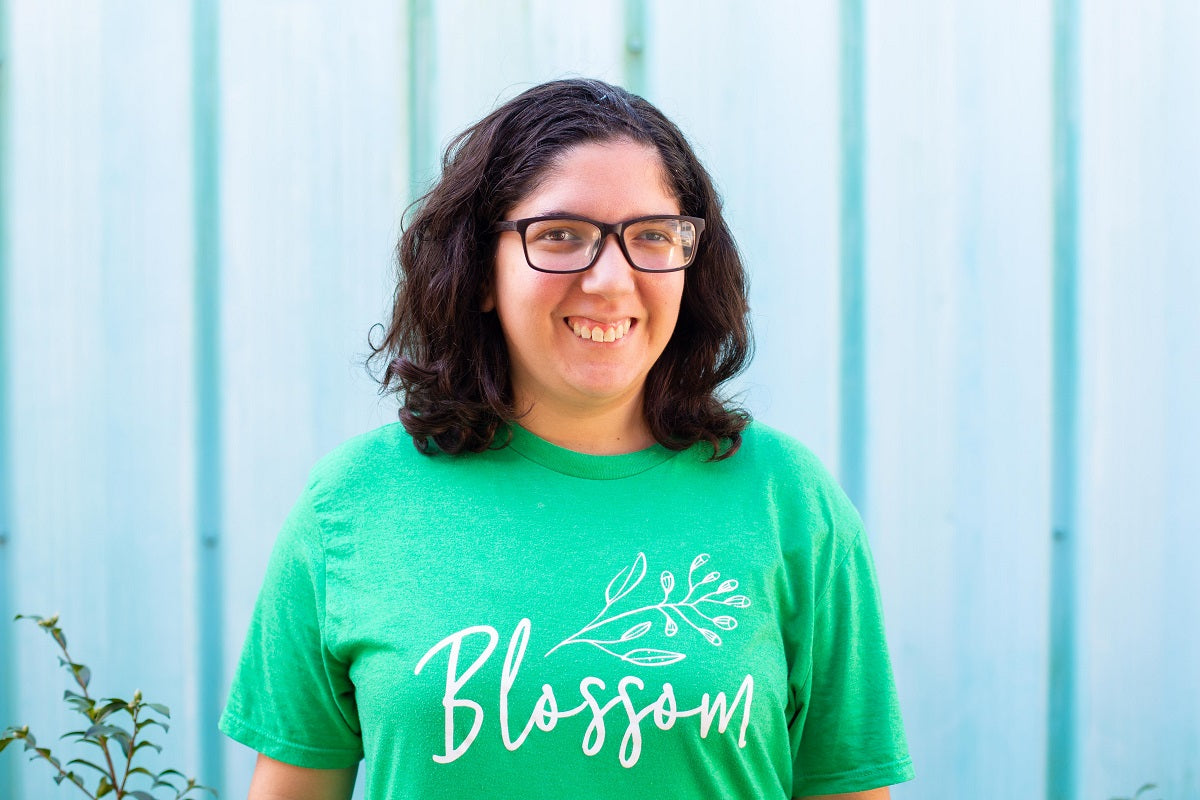 Our team is made up of diverse people with positive, can-do attitudes. Leidalyd has been a member at Quest's training center in Orlando for two years. Working at Blossom has opened up a world of opportunities for her and the rest of her peers.
Leidalyd helps make our candles and body balms. Her favorite candle scent is Coffee Vanilla. Leidalyd's favorite part of the week is when it's her turn to be Radio DJ inside the production room! Every Monday is her special day to choose the music for the whole Blossom team to listen to while they craft our artisanal products. Her favorite band is Green Day!
Not only is she an expert music-picker, she loves to dance and smile at work. The sense of freedom and ability to earn her own paycheck is what she enjoys most about working at Blossom.  "Blossom makes me happy," she said.
We're glad to have Leidalyd on our team!