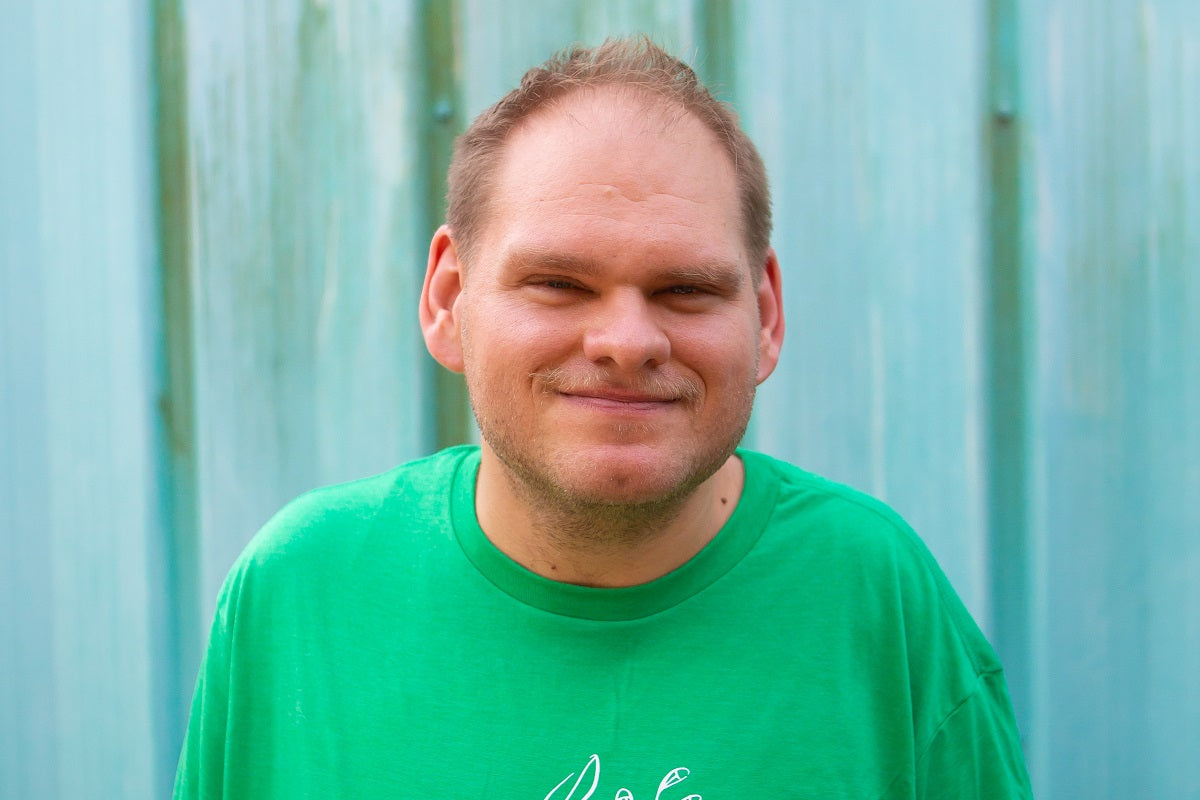 At Blossom, it's the people on our team that make us a successful venture. James is a vital member of the Blossom team! He has been with Quest, Inc. for three years where he has expanded his skills by working with Blossom.
James's specialty at Blossom is soap making. He also counts each bar to make sure proper inventory is accounted for and stored correctly. James has recently tried his hand at sales at local events where Blossom exhibits. "I like selling the products and talking to people about our soap and the ingredients," James said. His favorite part of the day is when he and another Blossom team member, Rob, go on a coffee run together!
James has been hard at work making all of our artisanal products and gift baskets before the holiday season. His favorite Blossom scent is Coffee Vanilla! James says he has fun every day, and we certainly see it in his positive personality!
Thank you, James, for being such a valuable member of the Blossom team!