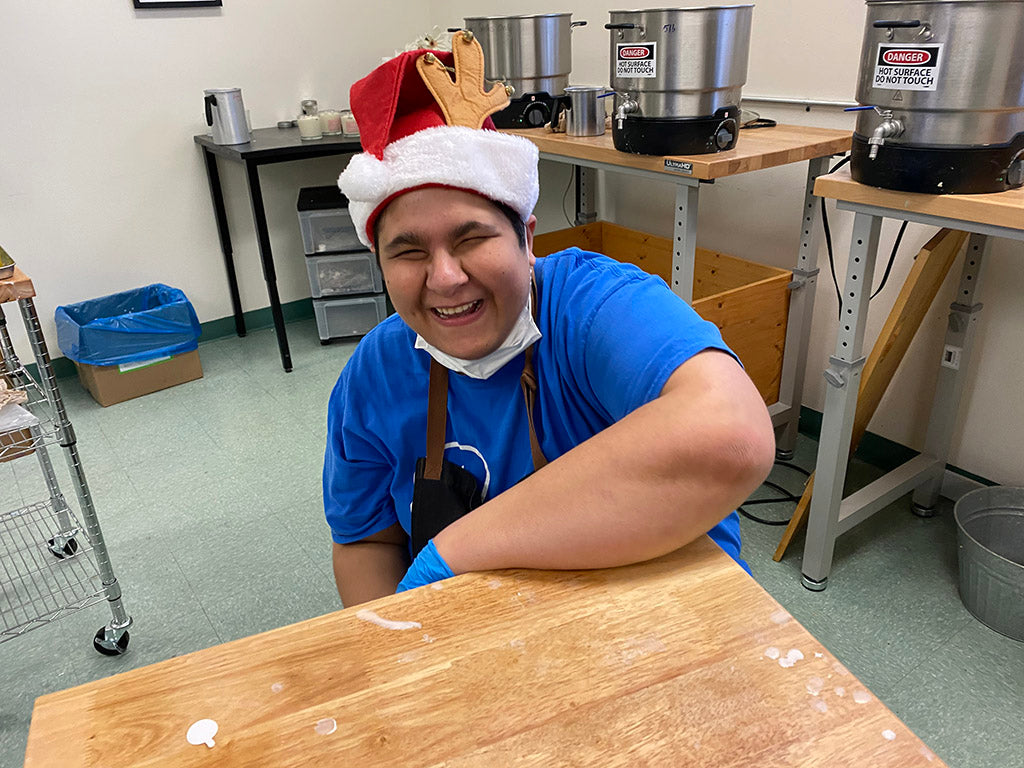 2019 was an eventful year for Blossom to say the least! With the help of our amazing team members and our community, we were able to impact the lives of the individuals with developmental disabilities who make our products.
Here's a look at some of the things we were able to accomplish in 2019!
10 new jobs created
4 seasonal products introduced
8 events exhibited
5 local partnerships made
1,000 bars of soap wrapped
2 large rolls of biodegradable shrink-wrap used
23 total varieties of herbs, trees and flowers planted
26 dance parties
Our crafters have shown tremendous progress since the beginning of the year. Through the support of their leaders, they will continue to expand their skills and business knowledge. We have so many people to thank for helping kick off our first full year in business. Our leadership team helped grow Blossom from the roots up. Of course, we have our crafters to thank for their dedication to making our high-quality artisanal products!
We are so eager to see what 2020 will bring!
Be on the lookout for new products coming in the New Year at www.shopblossom.org!